Today we are going to take a close-up look on the new Art Journal collection designed by my friend Marlene! I will also put some of these products together to create an art journal page too!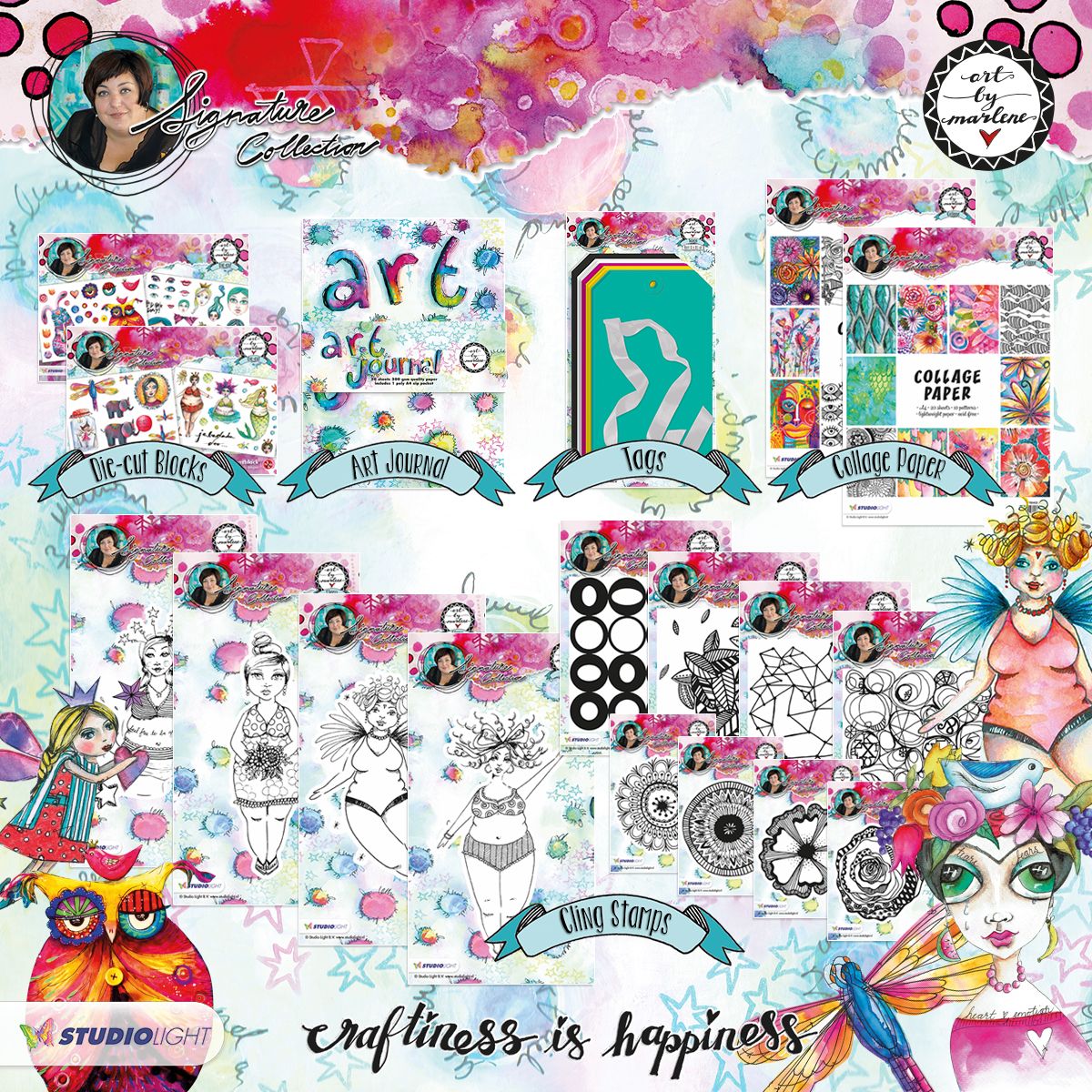 The collection is wonderful and unique, with her signature style all over it! You can find stamps, collage papers, die cut elements and even an art journal book with quality paper to work on! Check the video below for a close-up look on everything!
Here is the page I created by combining her collage paper with stamps and die cut elements!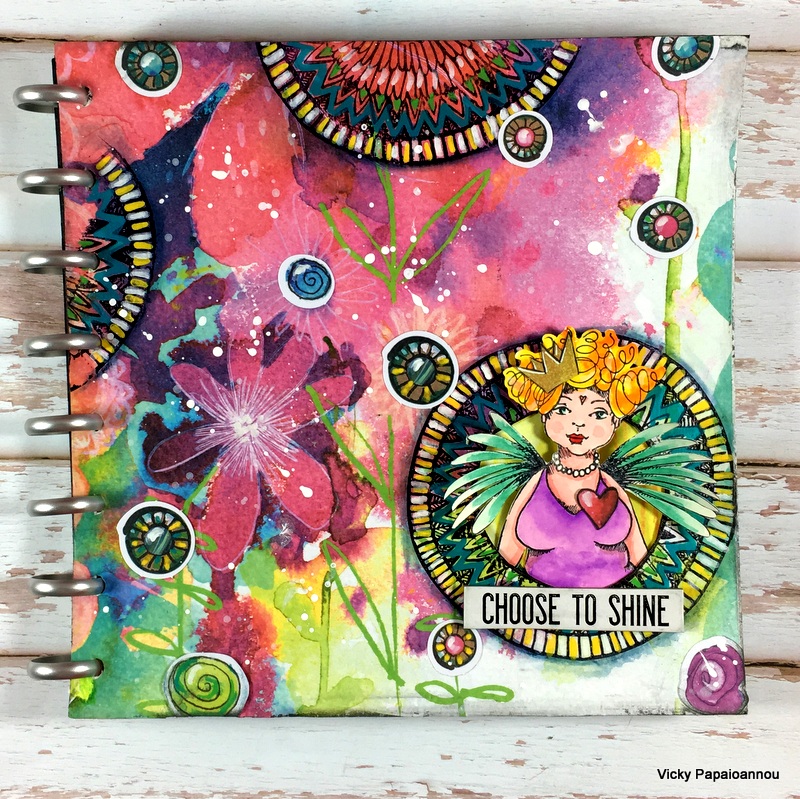 So colorful and had so much fun making it! Plus it looks complicated but all I did was collage and stamping! The background is actually a  Collage Paper ( JGG | AFT ). I just used matte medium to stick it down. Then I used on of the Bohemian Rubber Stamps ( JGG | AFT ) to add three stamped images.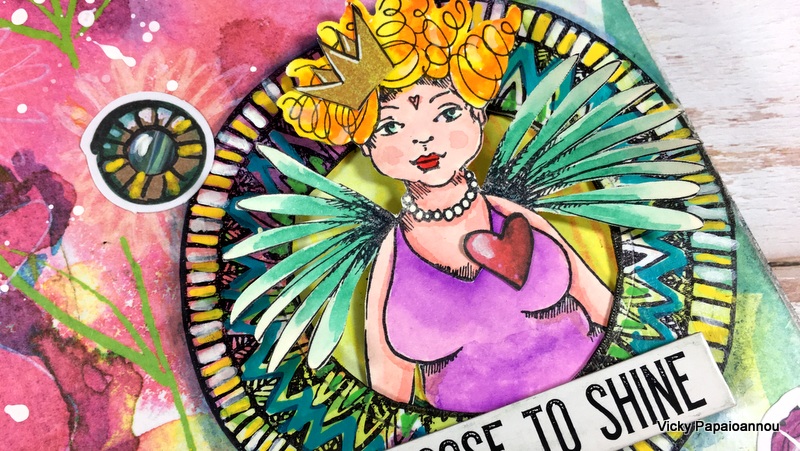 I used my acrylic markers to add color to the stamped images and my Scribble Sticks ( JGG | SSS ) to add shadows and depth. To finish off the background I also did some collage with little circles I got from the Art by Marlene – Die Cut block – 2( AFT ).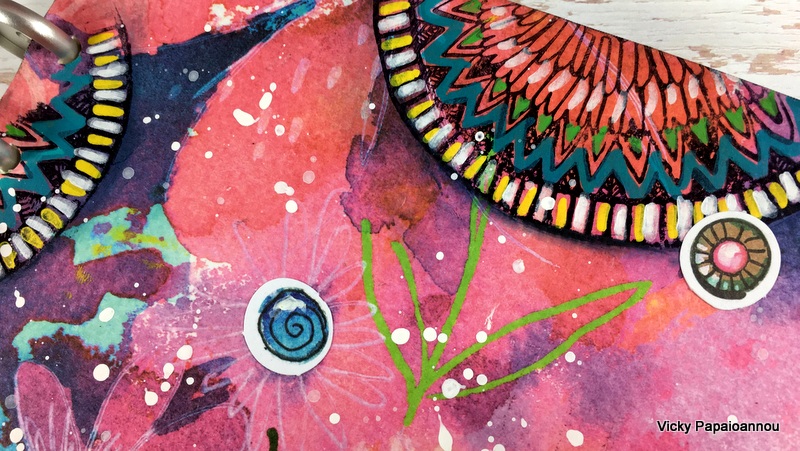 I just love that you can have an amazing art journal background in no time! Perfect if you are a beginner or if you want to create something beautiful but you have limited time!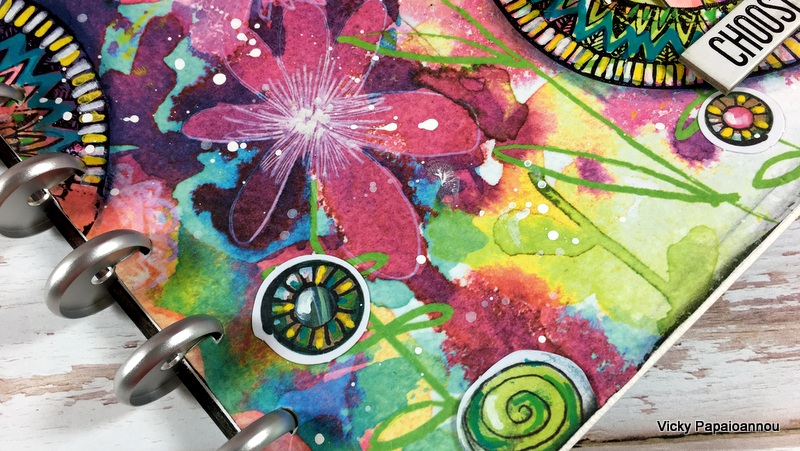 My lady is one of the Chubby Chicks Studio Light Art By Marlene Rubber Stamps – Chubby Chicks 3 ( JGG | AFT ) and there are actually 4 of them in the collection!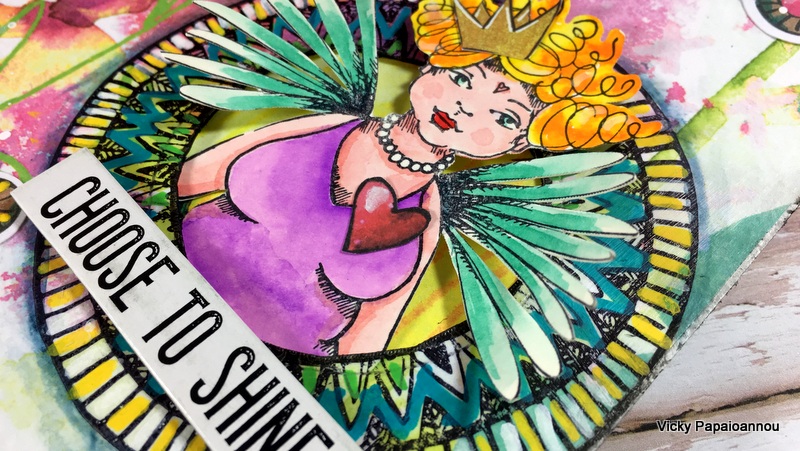 video tutorial & unboxing
You can enjoy the video below or at my YouTube channel here
supplies
Below you can find links to both a US and a UK shop where these products are available. Affiliate links used where possible at no extra cost to you.

Studio Light Art By Marlene Rubber…

Studio Light Art By Marlene Rubber…

Studio Light Art By Marlene Rubber…

Studio Light Art By Marlene Rubber…

Studio Light Art By Marlene Rubber…

Studio Light Art By Marlene Rubber…

Studio Light Art By Marlene Rubber…

Studio Light Art By Marlene Rubber…

Studio Light Art By Marlene Rubber…

Studio Light Art By Marlene Rubber…

Studio Light Art By Marlene Rubber…

Studio Light Art By Marlene Rubber…

Studio Light Art By Marlene Collage…

Studio Light Art By Marlene Collage…

Studio Light Art By Marlene Die Cut…

Art by Marlene – Stansblok A5 – 2

Art by Marlene – A4 Ringbound Art…

Dina Wakley Media Scribble Sticks Set…

Ranger 4 ounce MULTI MEDIUM MATTE…

POSCA Paint Pen Medium PC-5M – White

Pebeo decoMarker 0.7mm Tip – Pollen…

Pebeo decoMarker 1.2mm Tip – Precious…

Pebeo decoMarker 1.2mm Tip – Precious…

Me and My Big Ideas – Create 365…

Tonic SPRING MEADOW Nuvo Aqua Flow…

Tonic AUTUMN WOODLAND Nuvo Aqua Flow…

Tonic SUMMER HOLIDAY Nuvo Aqua Flow…

Tonic WINTER SKIES Nuvo Aqua Flow…