Today I am back with a different type of video. It's a product review on Nuvo embellishment mousse by Tonic Studios.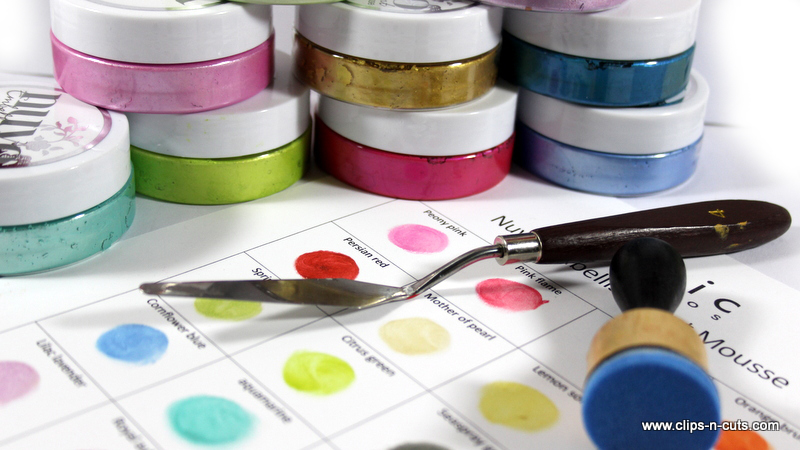 I got so many questions on the Nuvo embellishment mousse and I decided to create a video. Tonic Studios were kind enough to send me all the colors currently available, to test them out. They did not ask me to do this video and this isn't a paid post. I just love the products and want to share how you can use them!
I am going to show all the yummy colors and I will demonstrate different ways to use the mousse that work great for cardmaking, scrapbooking and mixed media projects.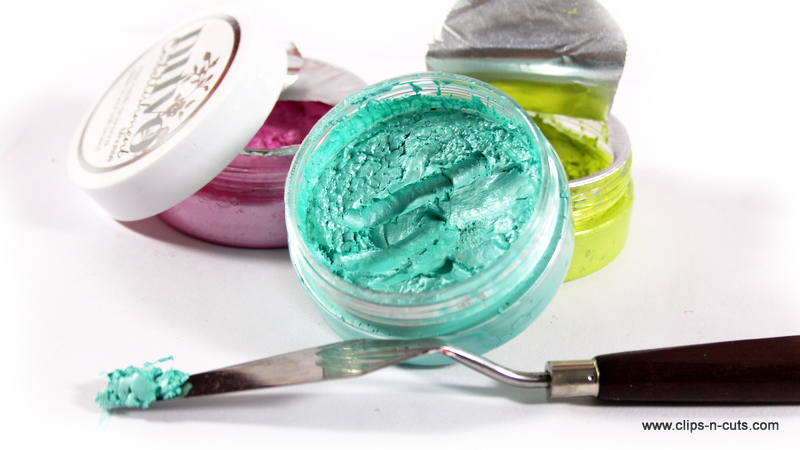 I will also explore the different properties of the medium and see what works and what not! The Nuvo mousse if perfect for adding a pearlescent shine to your projects. You can apply it with a spatula, with your fingers or even with a blending tool, through stencils. But that's not all, you can make your own pearlescent sprays, you can watercolor with them and you can even use them as patinas on your mixed media projects!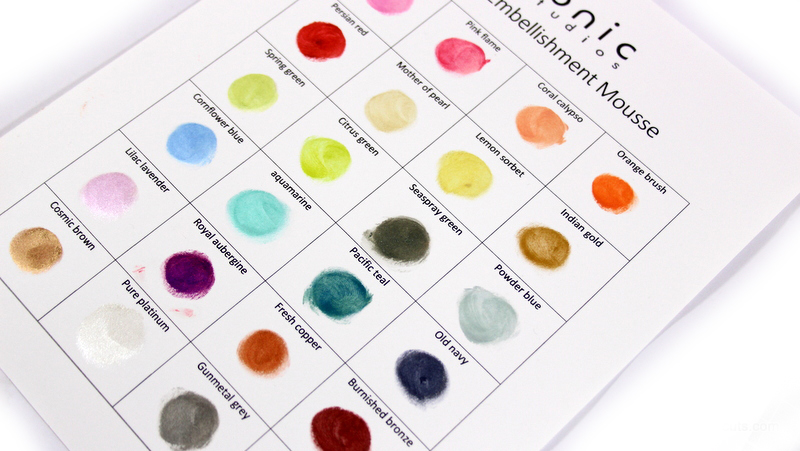 I took the time and I have created a chart to swatch all my colors. If you want this chart to create your own swatches you can download the pdf file below:
You can watch the video below or at my YouTube channel
Supplies:
Click HERE if you can't see the supplies. Affiliated links below at no cost to you, read more here.