Happy Valentine's day! Hope your day is special !
Today I am back with a reminder! When I post my 1 kit 10 cards I get so many comments from crafters who can't get the kits because they sell out super quickly.
If you aren't one of the monthly subscribers check out the kit that was just released today! Still available!
March 2017 – Some bunny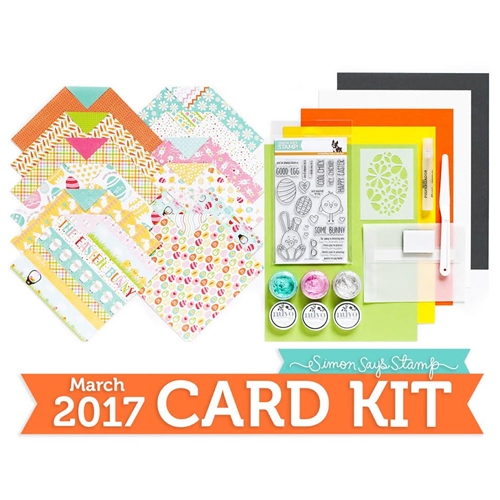 Perfect for your Easter cards! Isn't the color combo the happiest?! You can click HERE to see more on what's in the kit and if you like it hurry up! They sell out within days…. if not hours!
Mine is on it's way, so as usual I will post my 1 kit 10 cards when I get it. I will have a giveaway too as SSS is always generous to give one through my blog!
Have a creative day…. off to do some editing because tomorrow it's Create8 time!