Hi! Today I am sharing an art journal layout that smells summer. The weather here is warm and sunny and the schools close tomorrow. So we are almost ready to move to our summer house just like every year. I just can't wait to spend my days at the beach !
So here is my layout: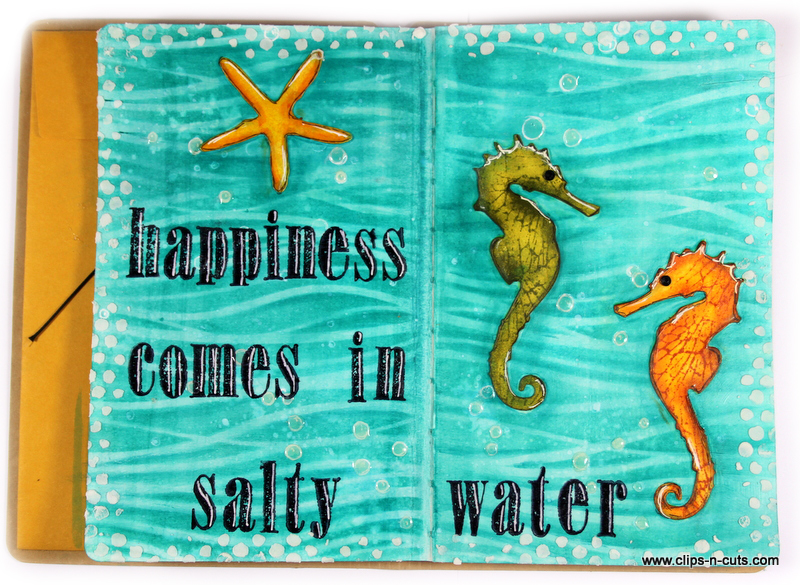 and I am totally in love with the background! All the waves, the bubbles, the splashes…. I had so much fun making it.
Here is a close up on the "water"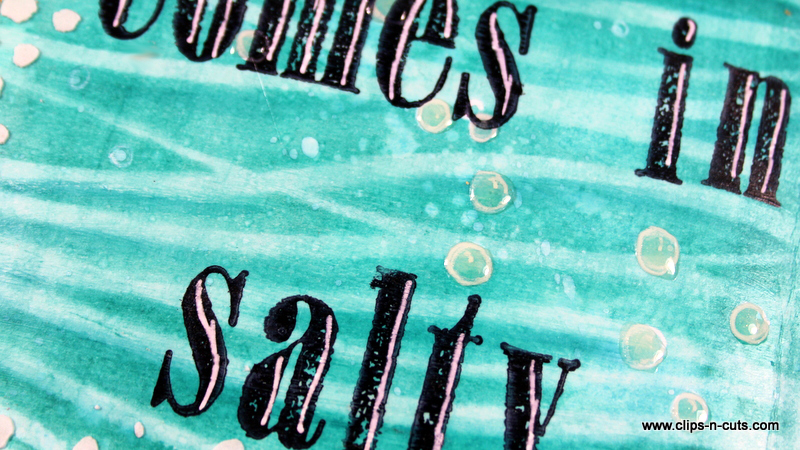 For shading I used my favorite techniques with my big brush markers but this time I used my distress inks and stains as well!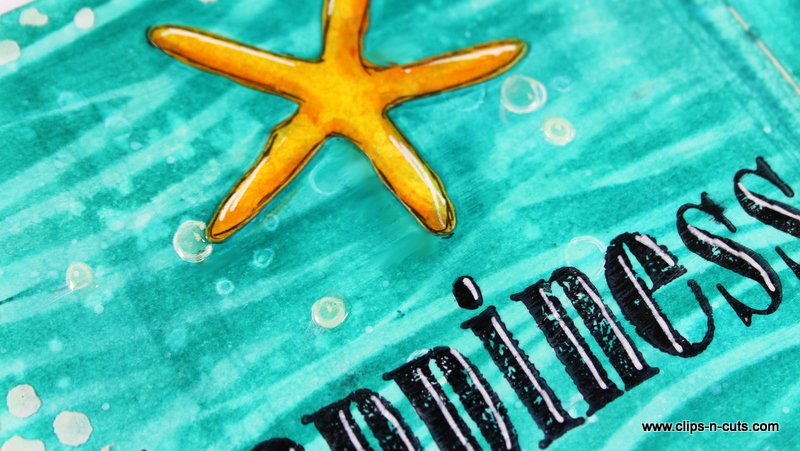 To create all the texture on the seahorses I used my distress inks and a stamp. Aren't they adorable?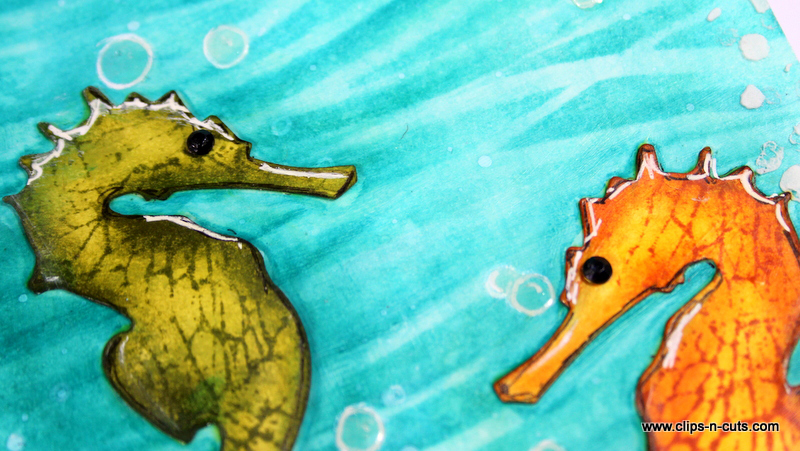 I just love the reach colors, the theme and the techniques I used in this layout.
You can enjoy the how-to video here or on my YouTube channel
Art Journal Supplies: