Hi everyone! I know have been out of my usual blogging schedule the last couple of weeks but I was so busy. Between family and teaching art journal classes in Italy and Spain I just couldn't find the time.
So finally today I am sharing my latest art journal, after popular demand.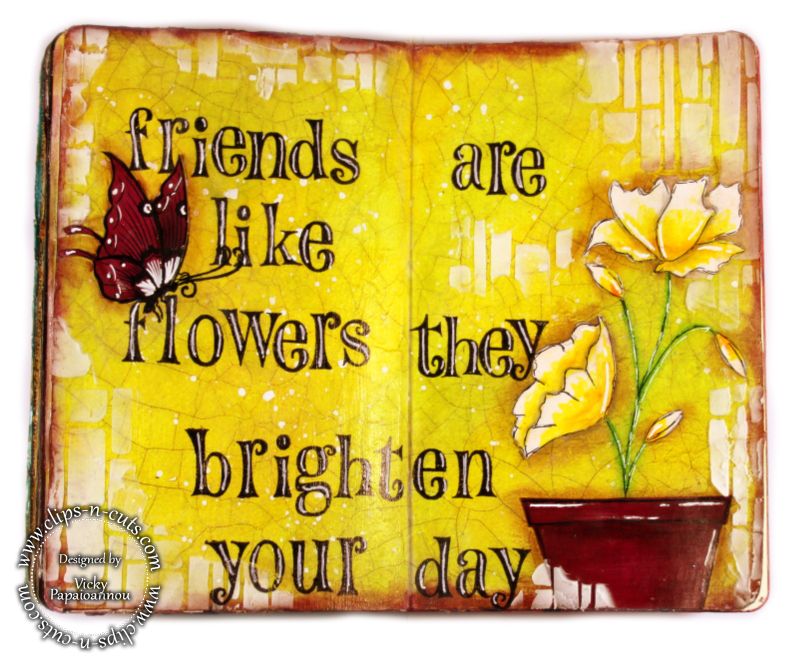 And as you can see it has nice and bright colors. This background was way out of my comfort zone. If you follow me you know that for my backgrounds I usually move between browns, oranges and blues.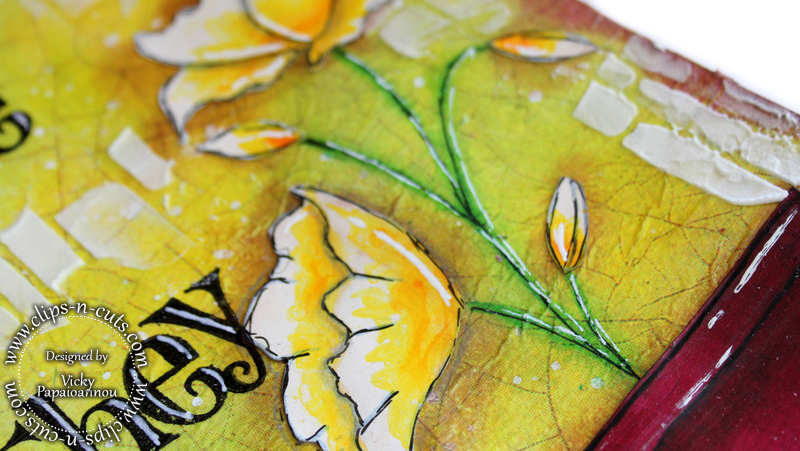 And can you see the crackled effect on the background? Oh you have to see the video to find out how easy it was to make 😉
I love how this layout came out so bright and cheerful as this was my goal… mainly because it perfectly matches my quote!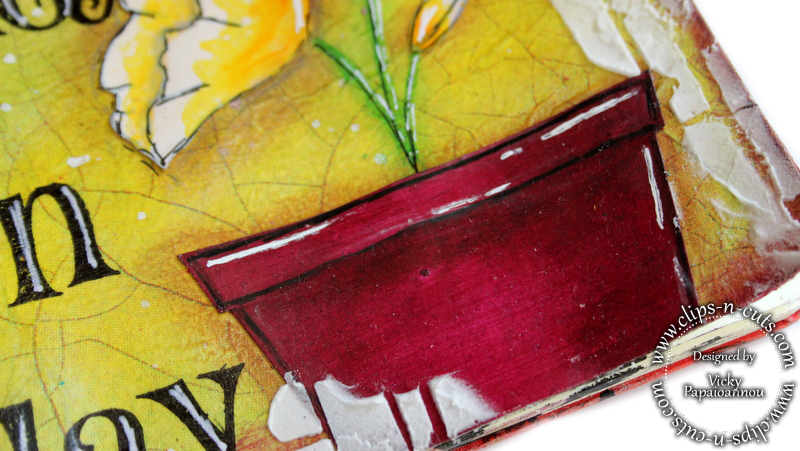 Also on today's video I am showcasing an Italian company called Stamperia.
I get so many questions and emails from my European friends about the products I use. Orders from the US can be very expensive mainly because of the high shipping rates. So you need to check  Stamperia. They have a big collection of stamps, stencils, tissue papers, paints and so much more. All Stamperia products are of exceptional quality and you will see me using them today. I got mine from Hobby Di Carta an Italian shop with a huge range of products, and you can find all the links below the video.
Disclaimer: I am not affiliated with Stamperia or Hobby Di Carta nor am I compensated for this post in any way! I post about them because I simply love their service and I am happy with the products. More posts featuring European companies/products will go live in the future.
You can enjoy the video below or at my YouTube channel:
Supplies:
Thank you all for joining me today!