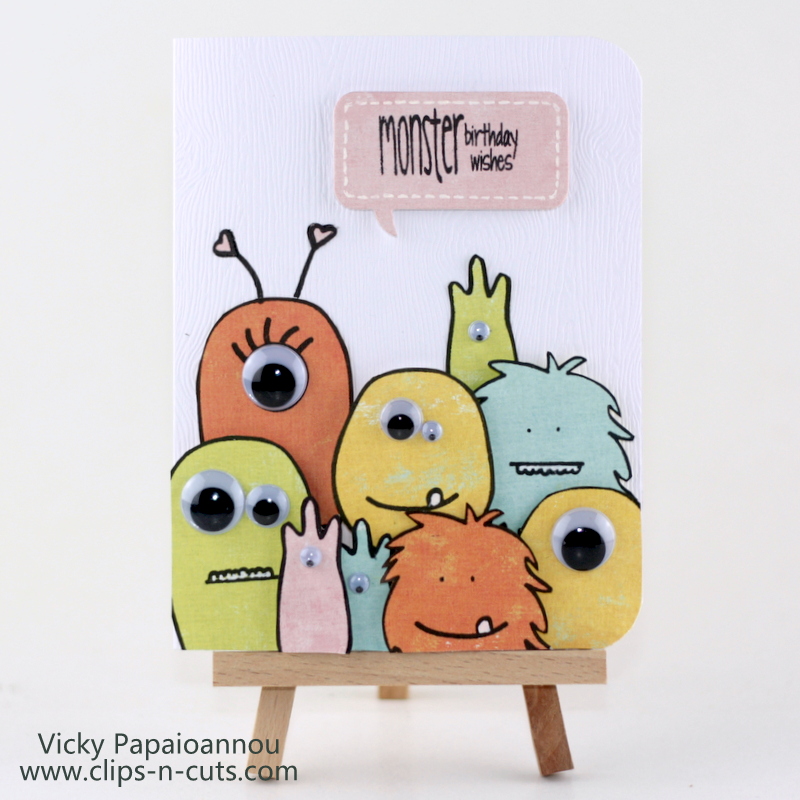 Here is a happy and super fun card that would bring a smile to a birthday boy or girl! It is also a great card to give away as a "from all of us" card since there are so many little monsters packed in front!
Those cute little faces come from the "Monster Mash" stamp set by The Alley Way. Here is a closer look to those googly eyes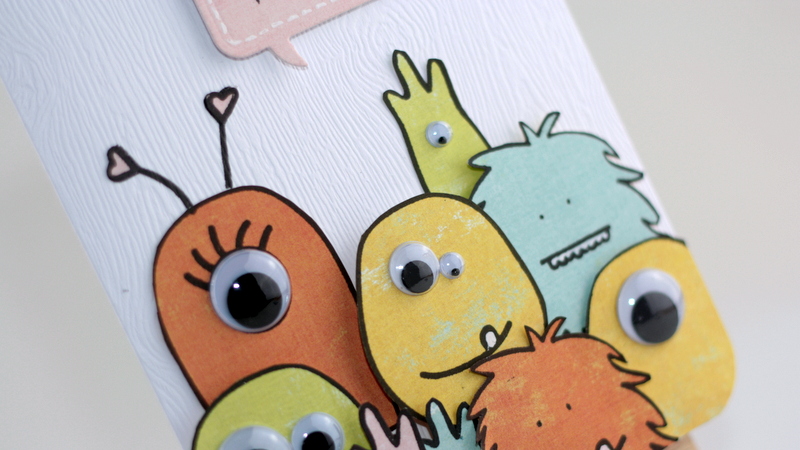 You can enjoy the video below or at my YouTube channel

Supplies:
I want to thank you ALL for the support and I want you to know that I really appeciate that you take the time to visit, watch the videos and comment! Thank you all for helping me reach more than 5000 subscribers on YouTube! Amazing!!!! I'll think of something fun (including lots of videos) to celebrate on September!
xoxo
Vicky