Happy Sunday everyone!
Have you all seen the new Hero Arts collection "Stamp your story"? Love it, it's so artsy and you can use it not only on your art journals but on cards too. Yesterday, I've been playing with my new Hero Arts goodies and here are the cards I came up with!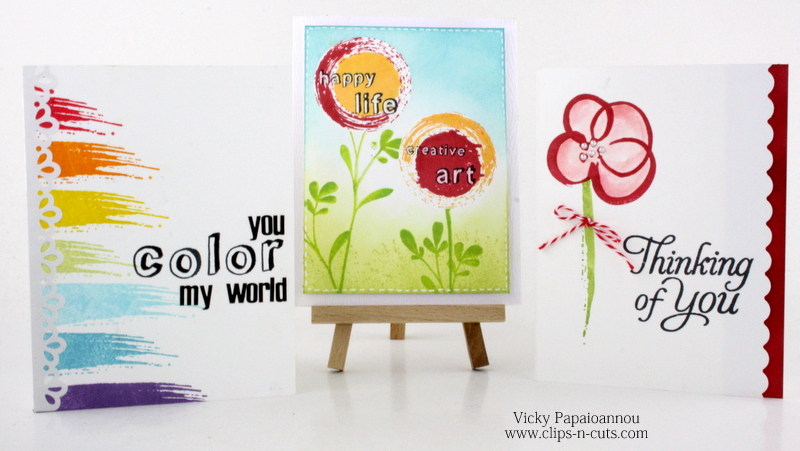 You can see a better photo of each card below
CARD #1: "Thinking of you"
Simple stamping and watercoloring. This is a quick and easy to replicate card. All you need to do is change the sentiments or the color of the flower and you have a set of cards in no time.
CARD #2: "You color my world"
This is a another quick card. You just need to choose all the rainbow colors out of your ink pads and you are ready to go. This is another quick and easy design that is great to mass produce. Make a production line. Put all your cards in an row and just stamp every color to every card before you go to the next. I think the design is versatile and can be used with any sentiment.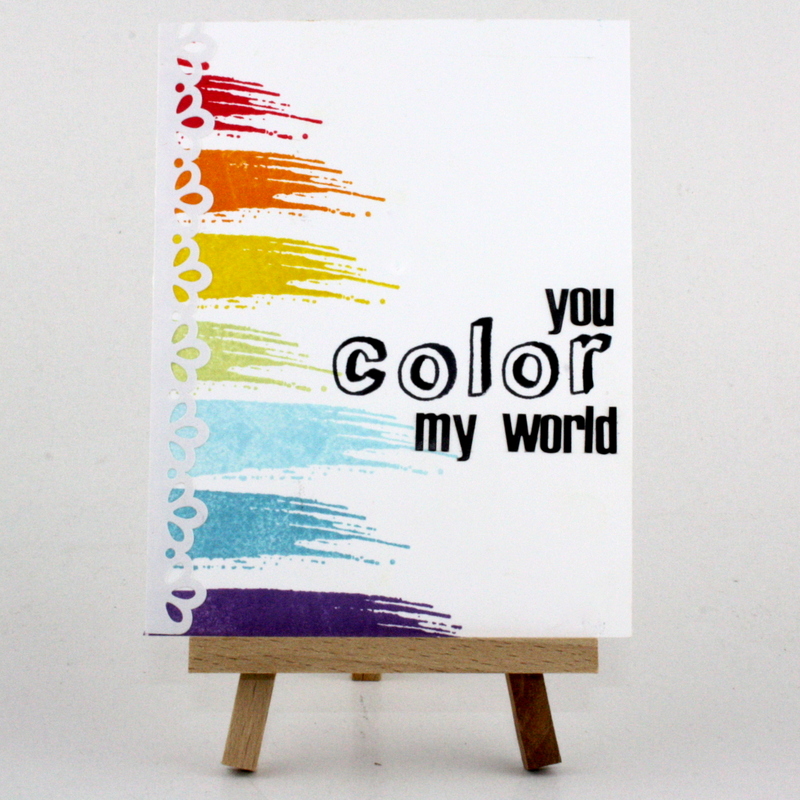 CARD #3: "Happy life"
Now this is a card for that crafty friend of yours! Not easy to replicate but super fun to create!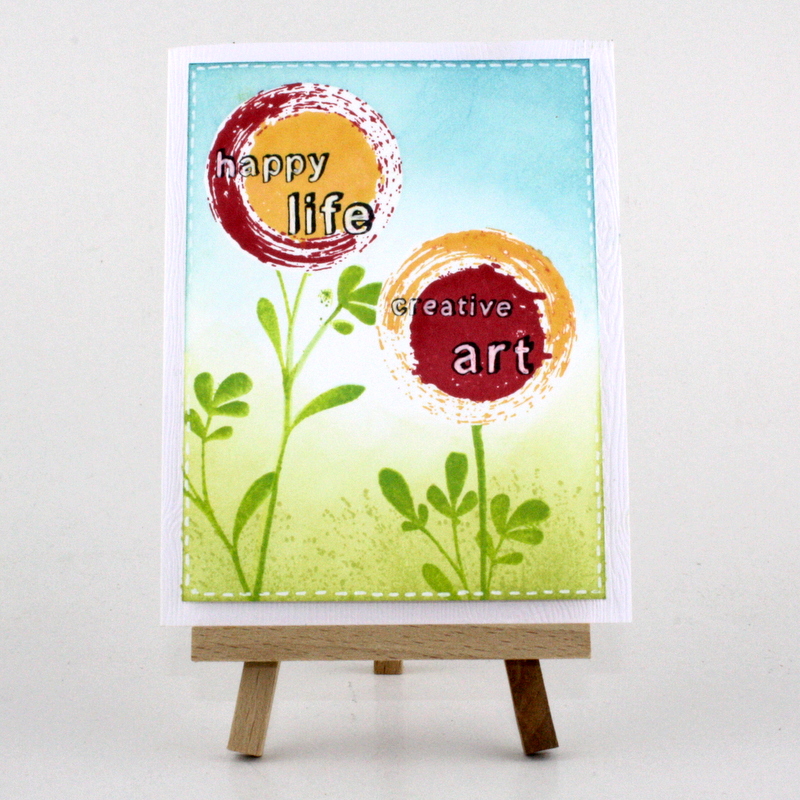 You can watch the making of all three cards in the video below or at my YouTube channel.

Supplies:



Thank you all for visiting today! Have a great and creative day!