Happy Sunday! Today I am back with a new art journal page.
I had this quote on my notebook "Reading gives us some place to go, when we have to stay where we are". The main idea was to make a layout with a stack of books and some travel themed accents. So here is what I came up with!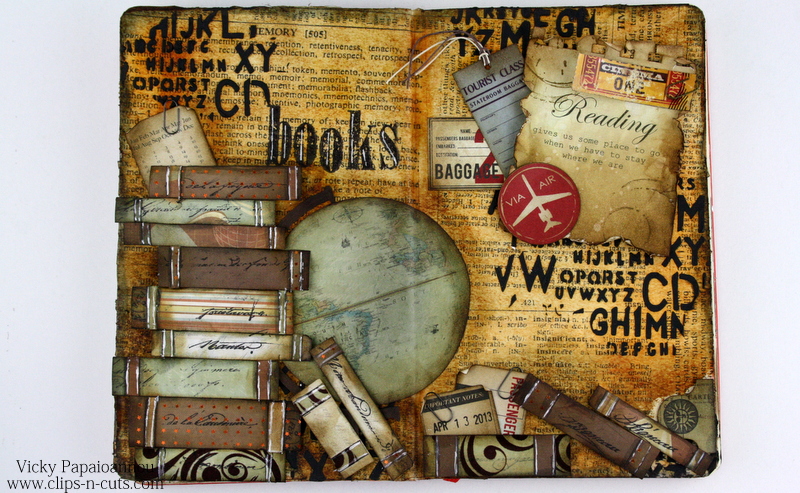 Including breaks it took me a whole day to finish it, but I had such a creative Saturday. The kids were crafting next to me too and you'll see little hands appear in the video! Fun!
When I started art journaling I watched every related video on YouTube. I learned so much and these are my favorite ladies: Dyan Reaveley, Christy Tomlinson, france papillon, RachO113
They all share so much info for all the different mediums and techniques. But in the end you need to find your own style. So what I am doing is a cardmaker's approach, I guess. I can't stay away from my stamps, I love paper piecing and distressing. So all these are incorporated in my page. Also I am not a "messy" or "go with the flow" artist. I like to think ahead and to have a theme on my layouts. Just like I do with my cards, I follow the general idea but things might change in the process.
Saying all that… keep this in mind:
This is your art journal, there are no rules! Make it as messy or as neat as you like! Just put your ideas on paper and have fun!
And I sure had fun! There are moments that makes your crafty heart so happy when you do such pages! Like when I used the modelling paste or when I distressed that little piece of paper with the quote… FUN ! FUN! FUN!
Here are some close-ups:
The books: took me ages to make those paper strips look like books… I still wonder if they do! ha!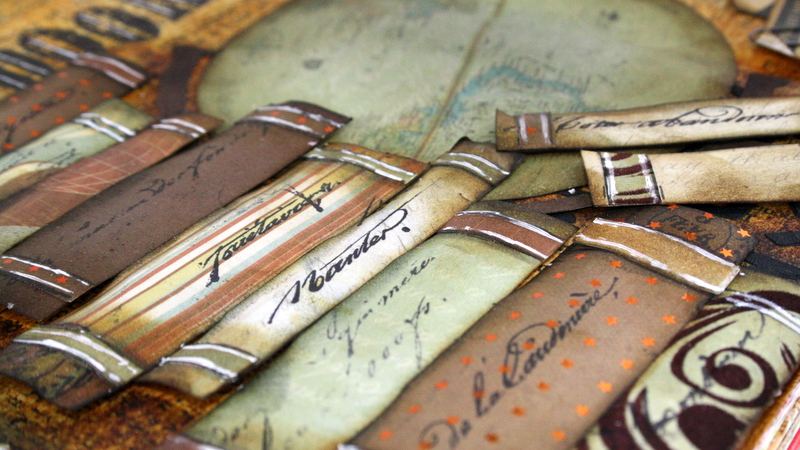 The globe: I googled for vintage globes and printed out on a 6×6 patterned paper.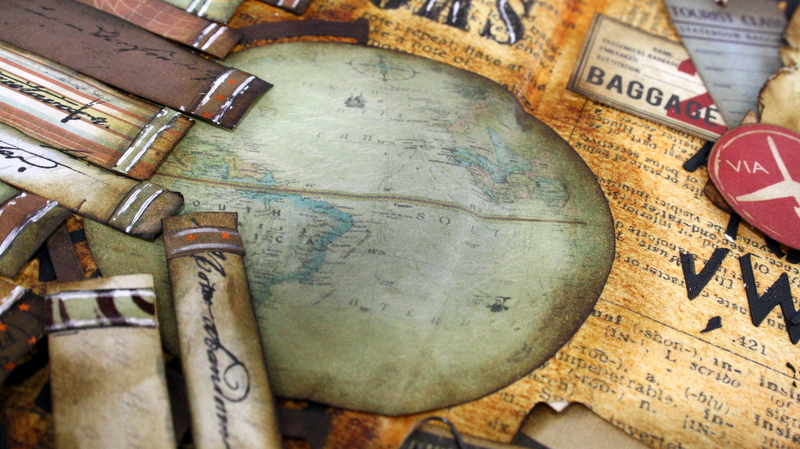 The letters: I used a stencil and modelling paste. They are dimensional and gorgeous! I am in love with modelling paste!!!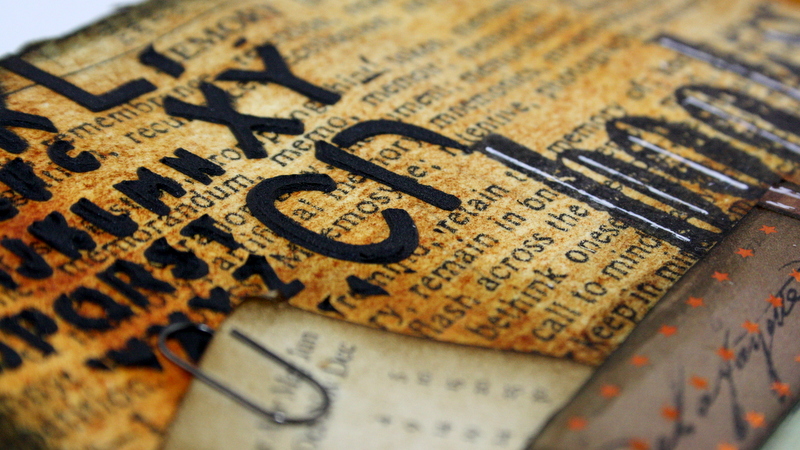 The quote: I used every possible distressing technique on the note. All book lovers will agree with me that the quote is so true!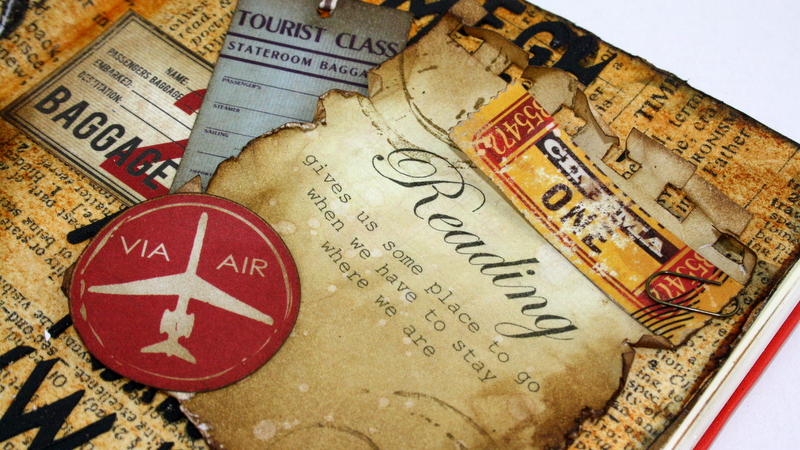 You can enjoy the video below or at my YouTube channel

Supplies:
Thank you all for visiting ! Have a creative week my friends 🙂