Hi everyone and thanks for joining me today!
I skipped last week's video, it was a much needed break after uploading tons of videos in one week. So today I am back with an art journal page. Art journaling is so addictive! The whole process is so creative and makes me happy to see the final result.
I just can't wait to finish my first journal and I already have tons of ideas sketched, waiting to come to life.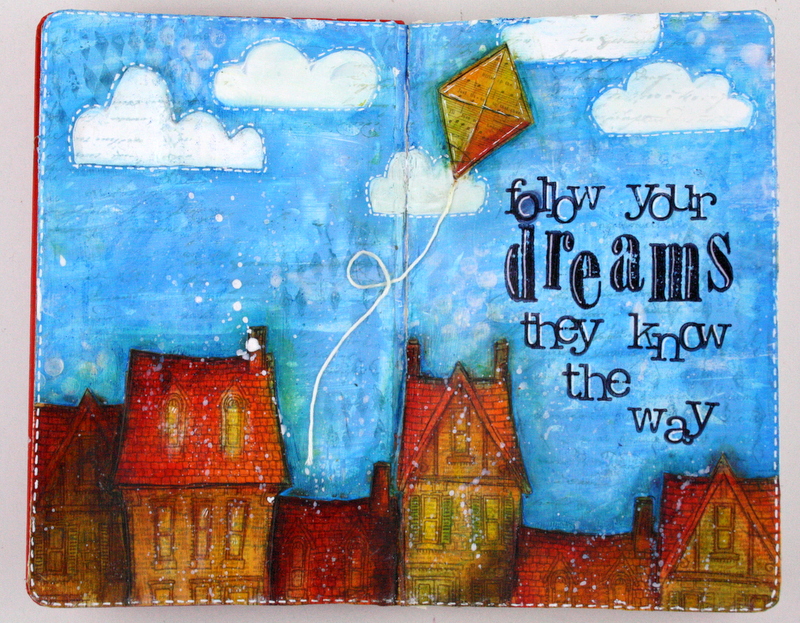 The houses were stamped on patterned paper and glued on the pages.  Here are a couple of closer looks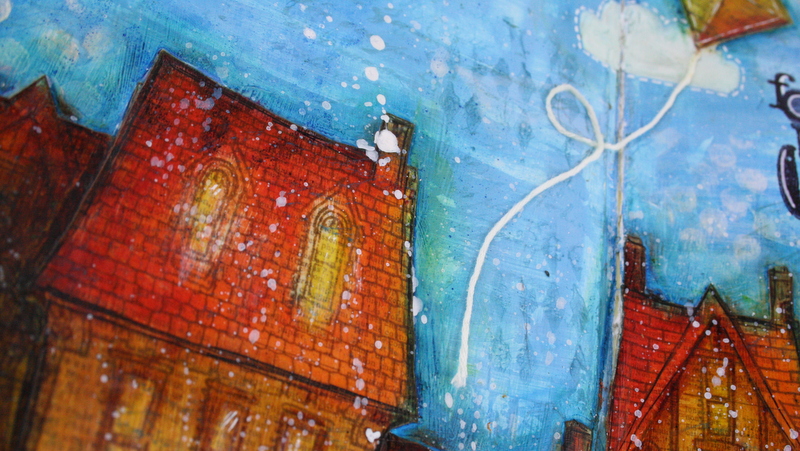 The page title was stamped letter by letter using two different letter sets and I then added some depth on them with my white gel pen.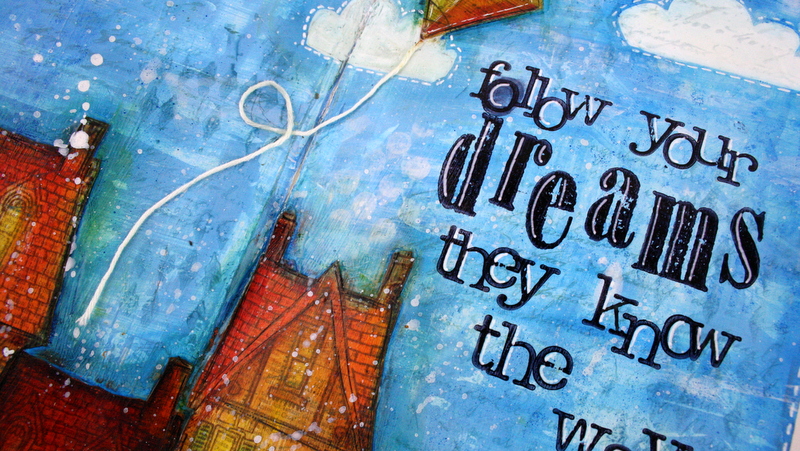 You can enjoy the video below or at my YouTube channel
Supplies: