A couple of weeks ago I was a guest designer over at the SimonSaysStamp blog, where I shared an art journal layout and tutorial.  If you didn't have the chance to check it out there, I am posting it here today.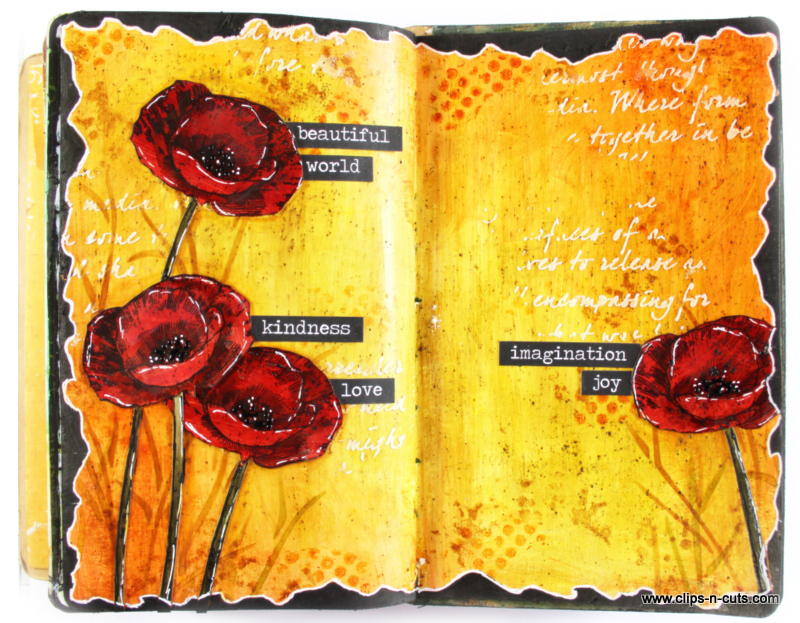 To create my background I used the new Infusions by PaperArtsy and for a striking result I went with orange and yellow shades on the background and with deep red for my poppies.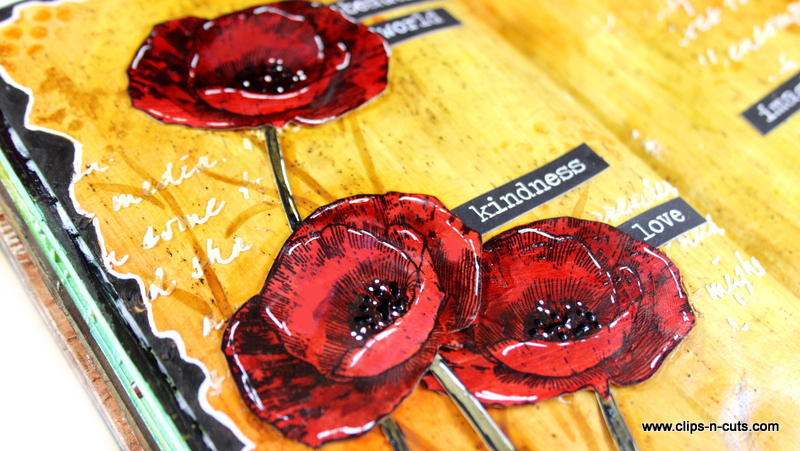 I really love creating backgrounds with the infusions, such an easy technique and the results are stunning. I also love that vintage look and feel of them.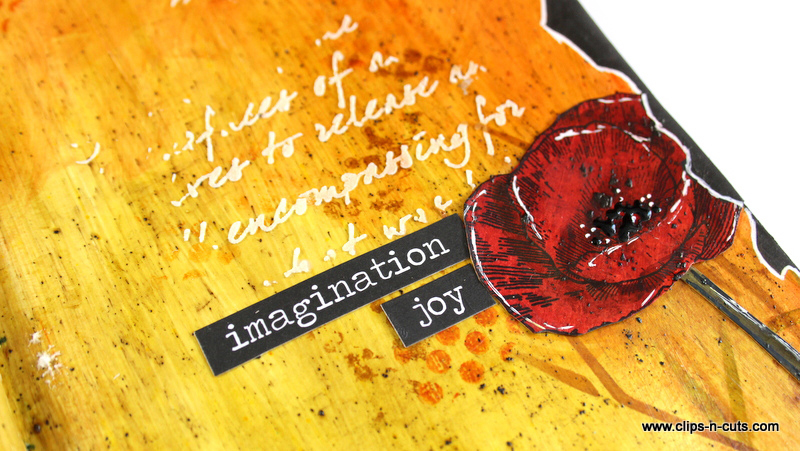 You can enjoy the video below or at my YouTube channel
Supplies: