Hi! The new  Alcohol Pearl Inks ( SBC | SSS | JGG ) are here and today I am putting them into use! I created lots of backgrounds while playing and then I turned them into 6 cards. The new alcohol pearl inks are easy to use and you can do everything you did with the regular ones. But these will dry into a lovely pearlescent finish. Remember you can also mix them with your regular alcohol inks and your blending solution.
video tutorial
You can enjoy the video below or at my YouTube channel
close-up photos
I made a bunch of backgrounds using my alcohol pearl inks and you can see the in the video above. For my backgrounds I worked on Yupo as well as on the new Alcohol ink cardstock that comes in matte black, brushed silver and silver sparkle! Here are some close-up photos on the cards I made using these backgrounds
the love card
For this card I die cut the hearts from one of my inked backgrounds. I also used the sentiment and the envelope from the
Sizzix Valentine set ( SBC | SSS ).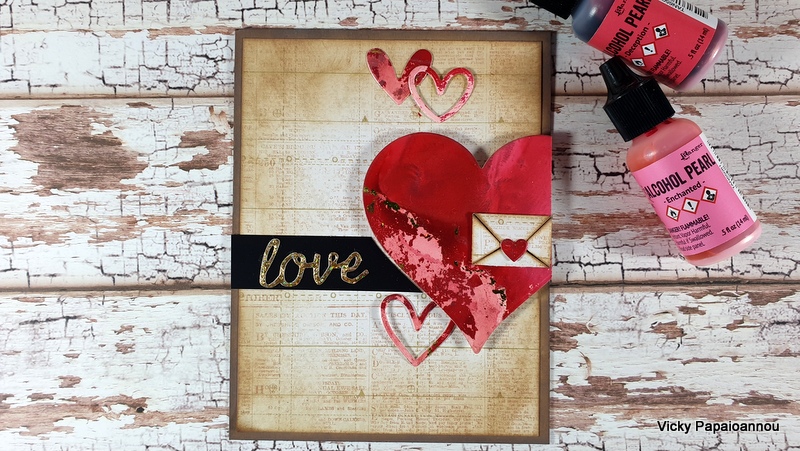 This is one of the inked backgrounds where I did some foiling on top using my Therm O Web – Adhesive Pen ( SBC | SSS ).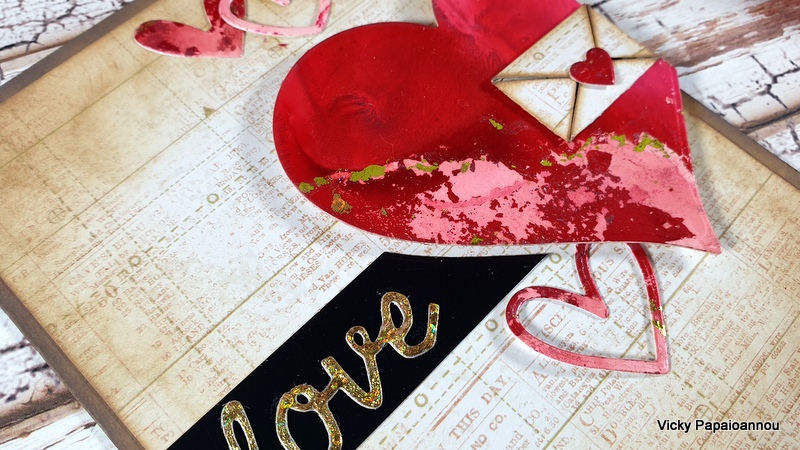 the flower card
I created 2 backgrounds using my alcohol pearl inks on Alcohol Ink Cardstock – Matte Black( SBC | SSS ). These looked gorgeous and they could easy make a card as they were. But I decided to make something more complicated. So I used the Sizzix Funky Floral 1 set ( SBC | SSS ) to die cut the leaves and flowers.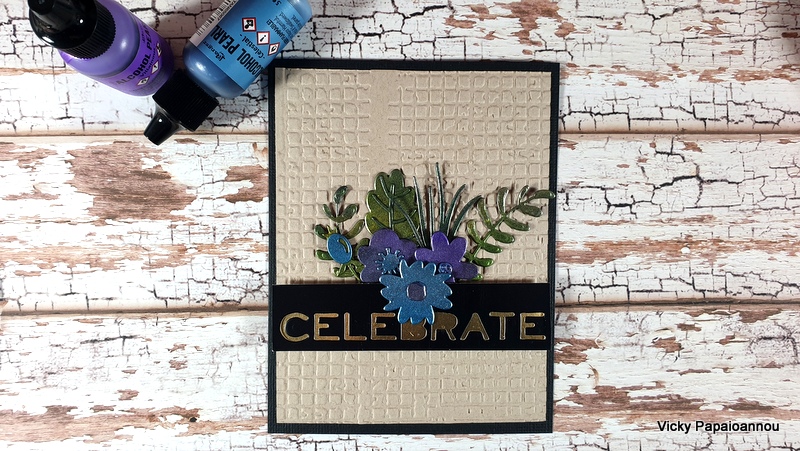 The sentiment is from the Sizzix – Sentiment Words, Thin( SBC )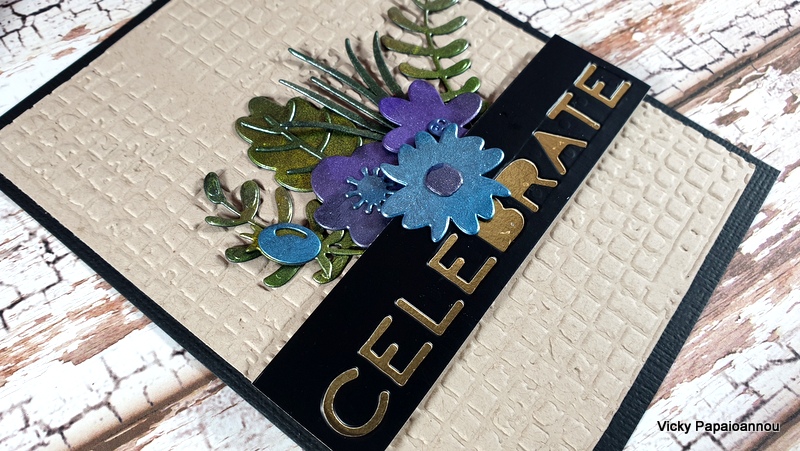 the wildflower card
Now this is a stunning card in real life, but as always the shine is so hard to catch on camera. This is an inked background I did using my regular alcohol inks. But instead of Yupo I worked on the new Alcohol Ink Cardstock – Silver Sparkle( SBC | SSS ).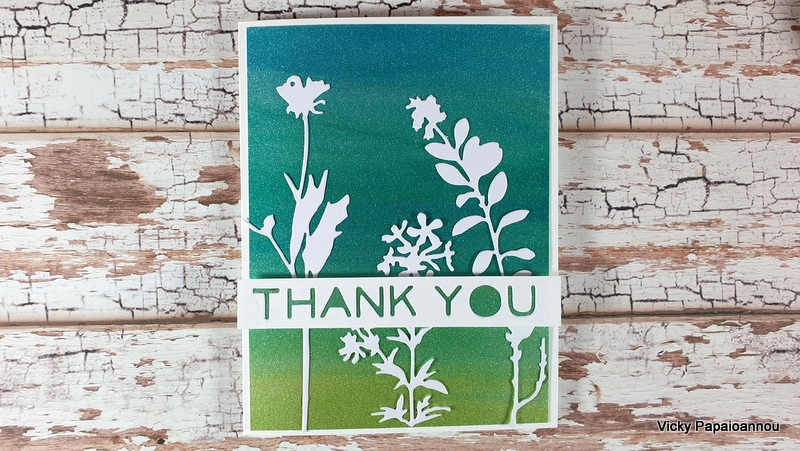 You can work on this background with your alcohol pearl inks too, but you really don't have to. After all you will get the shine and sparkle from the cardstock, so just go with your good old alcohol inks without the pearl mica in them. This is also a great alternative if you want to go shiny but don't want to invest into the new pearl inks. Just get a pack of the Silver Sparkle cardstock and use the inks you already have.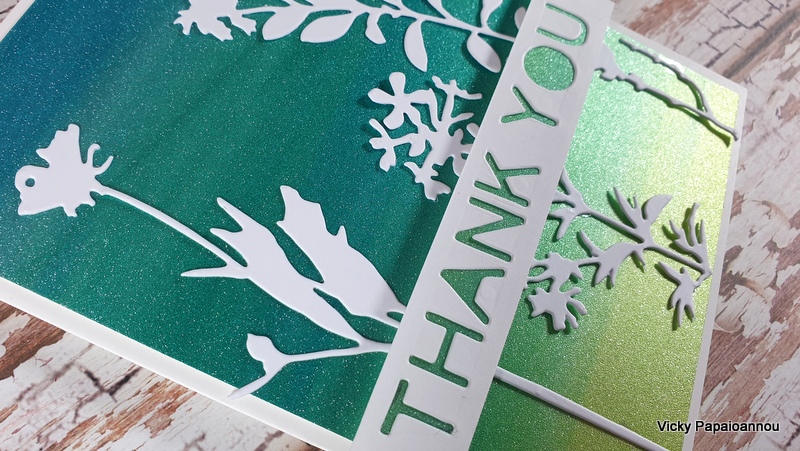 the pink window card
This is the panel where I did lots of foiling on top. Love how it looks and a simple die cut word and a sentiment makes a gorgeous card. I used  the Ornate Love die set for this.  Let the wonderful background do the job for you! Quick and simple!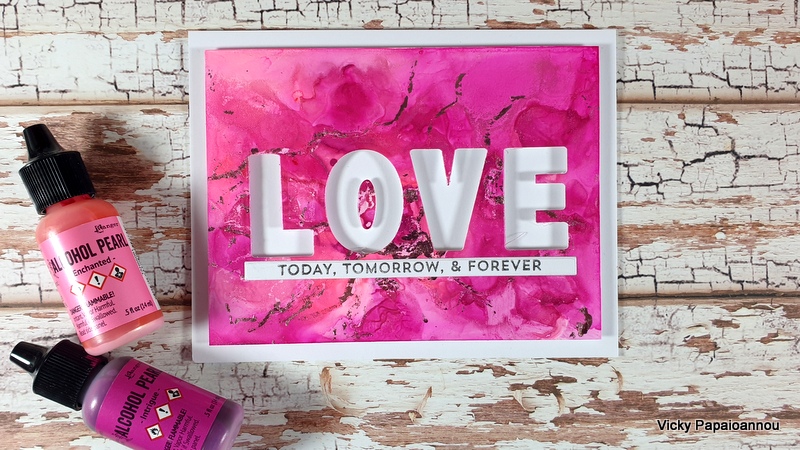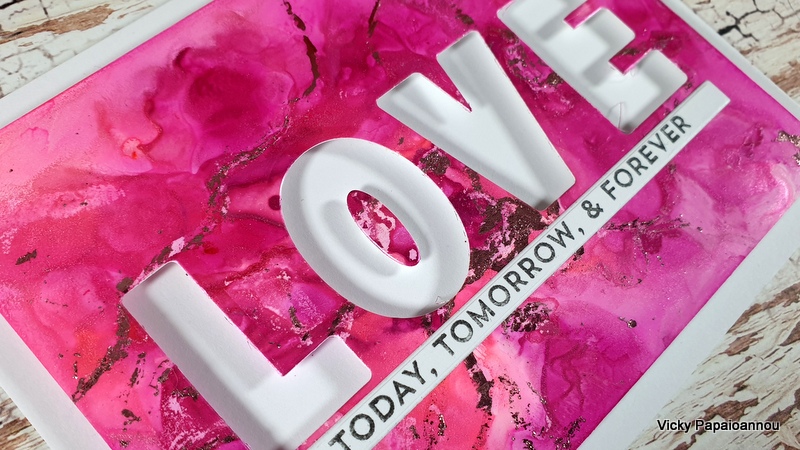 the square card
And since I had the leftover letters from the previous card I just had to use them on a tiny square card. This is a 4×4 card super quick but adorable. I absolutely love the visual texture I got on those letters!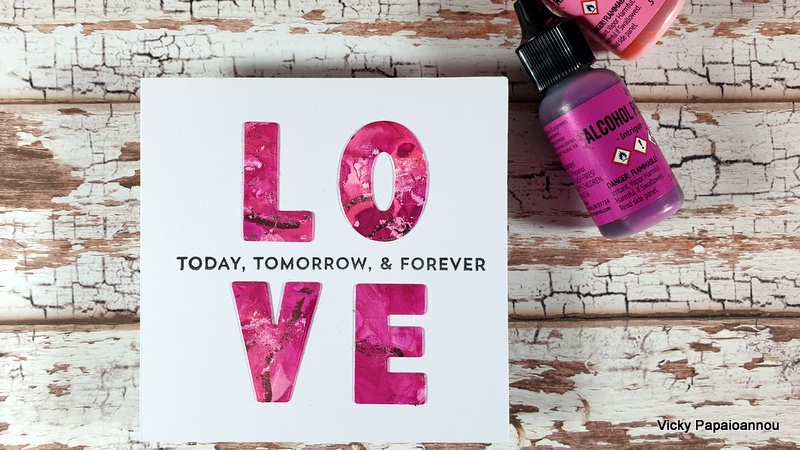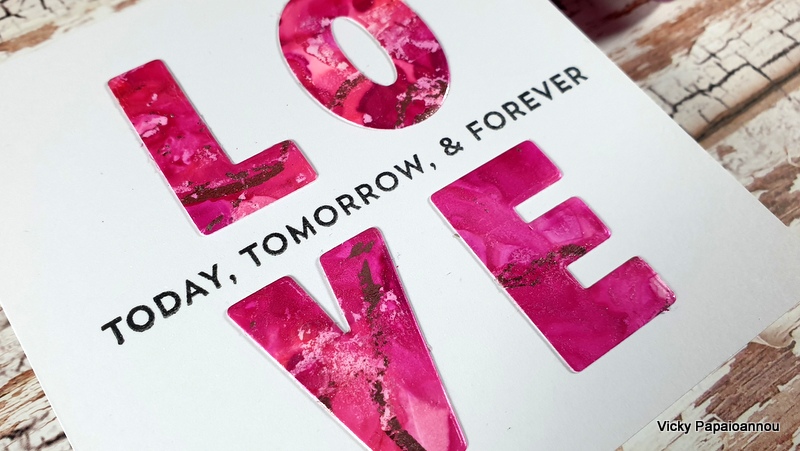 the hearts window card
Finally for the last card I did another quick design. I used the Windows to my Heart die set to cut out the windows and then you can see through the pearleascent inked background.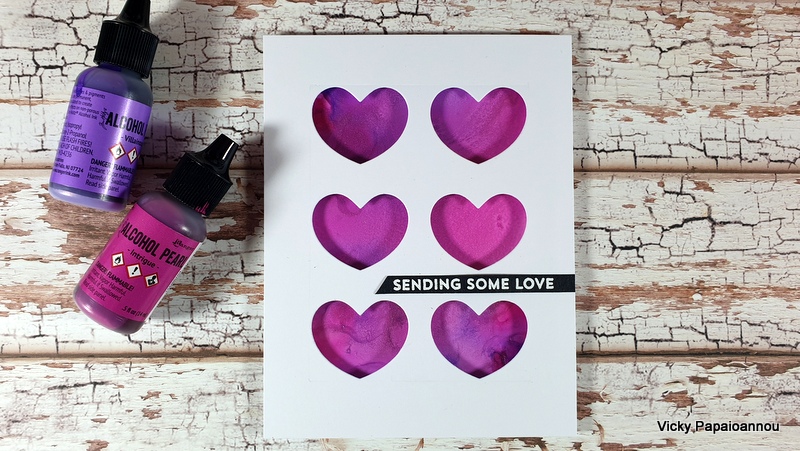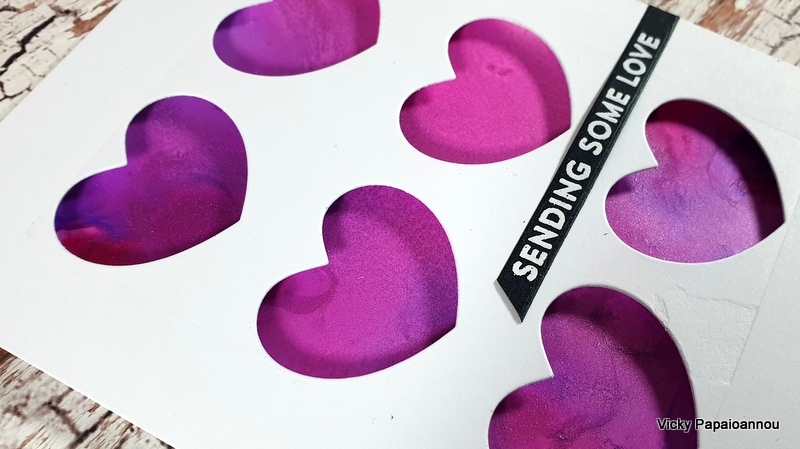 supplies
Below you can find a list with all the products used today. Links to multiple online shops are available, just click the logo below each item. Affiliate links used where possible at no extra cost to you.
Ranger Ink – Tim Holtz – Alcohol Inks…

Ranger Ink – Tim Holtz – Alcohol Inks…

Ranger Ink – Tim Holtz – Alcohol Inks…

Ranger Ink – Tim Holtz – Alcohol Inks…

Ranger Ink – Tim Holtz – Alcohol Ink…

Ranger Ink – Tim Holtz – Alcohol Ink…

Ranger Ink – Tim Holtz – Alcohol Ink…

Tim Holtz Ranger ALCOHOL INK…

Ranger Ink – Tim Holtz – Alcohol Ink…

Tim Holtz Ranger ALCOHOL BLENDING…

Ranger Ink – Tim Holtz – Alcohol…

Therm O Web – iCraft – Deco Foil -…

Sizzix – Tim Holtz – Alterations…

Sizzix – Tim Holtz – Alterations…

Sizzix – Tim Holtz – Alterations…

Sizzix – Tim Holtz – Alterations…

My Favorite Things LOTS OF HEARTS…

Simon Says Stamp WINDOWS TO MY HEART…

Simon Says Stamp ORNATE LOVE Wafer…

From the Heart

Nuvo – Deluxe Adhesive

Ranger Ink – Tim Holtz – Alcohol Ink…

Tim Holtz Glass Media Mat