Hi! I hope you had a great weekend and a lovely Mother's Day.
I keep getting tons of comments and emails asking me about my "1 kit – 10 cards" monthly feature. As I have already posted I haven't stopped sharing them and I am not planning to stop something that is so loved by everyone! But the April kit NEVER arrived. So now I am waiting for the May and the June kit. This time I am playing it safe! I have a tracking number, they are both safely on their way home.
So once I get them I will post first my 10 cards for May and then my 10 cards for June.
By the way have you seen the June kit?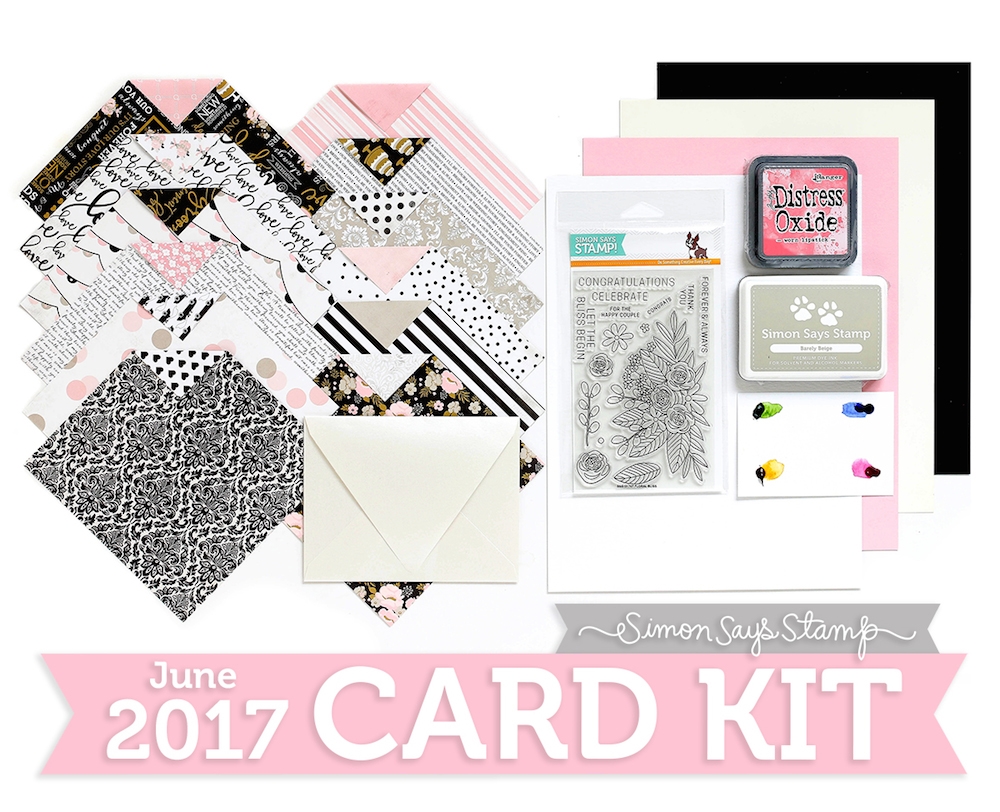 It has been revealed yesterday and it's lovely! I love that the stamp set has flower designs, so versatile and easy to play with! They fit every occasion and there are so many ways to color them! I also love the elegant color combo on the papers which would make great anniversary and wedding cards.
If you don't want to get the whole kit you might want to grab just the stamp, which is gorgeous!
Here are the links to the kit and the stamp set separately!