Second post for today and I am back with a flower card!
I love hibiscus flowers and their leaves, they are a joy to watch… and to color! ha! So I grabbed  my aqua flow pens today and did a little watercoloring.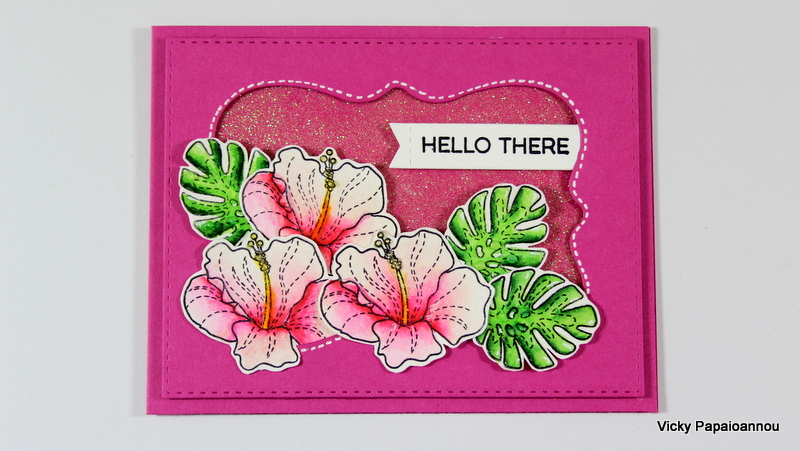 I made a window card that gave me a nice place to nest my flower arrangement and add the sentiment.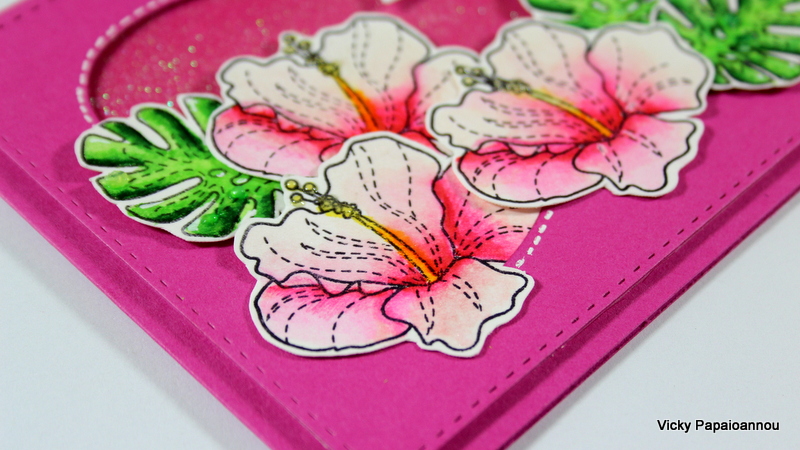 coloring with the aqua flow pens is really easy and I did the blending with the shimmer pen. Tons of shine in this card but so hard to catch on camera.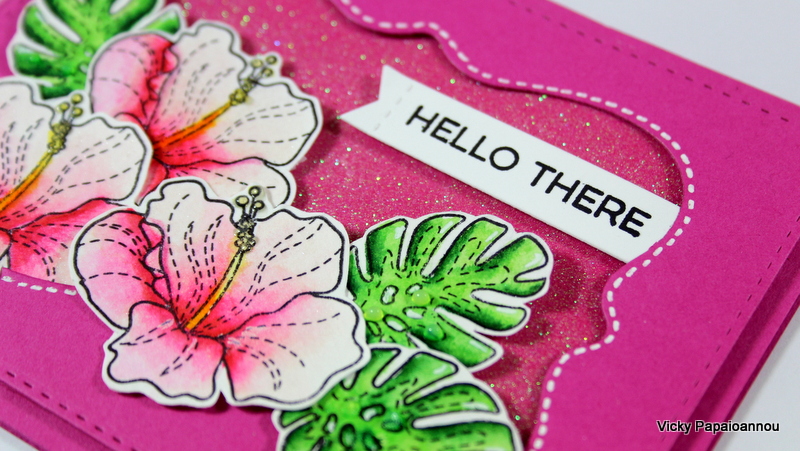 Notice that I kept everything quite loose and not too neat on coloring, for that watercolor look! Flower cards are my favorite when it comes to cardmaking because they are really versatile and they fit any occasion. Just change the sentiment and you are ready to bring a smile to your recipient 🙂
You can watch the video below or on my YouTube channel
Supplies and SALE:
There is an amazing sale on Scrapbook.com so make sure to check the prices ! Save 20% to 50% on everything you need to create handmade cards, including die cutting, stamping and embellishment supplies.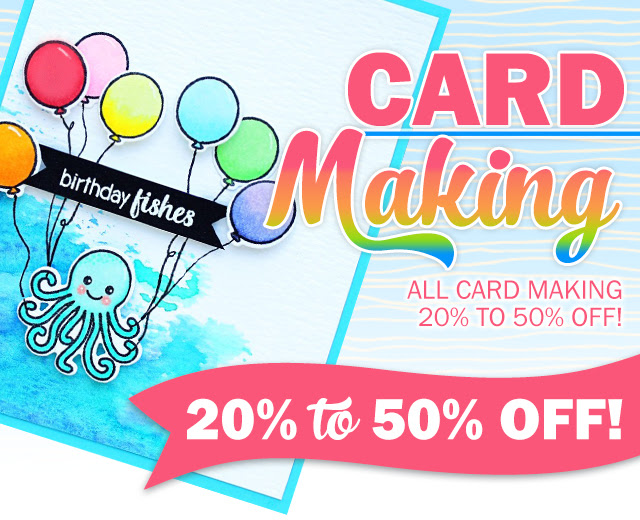 I list to multiple shops below for your convenience. Affiliate links used at no extra cost to you.