The December card kit has been revealed and it is amazing!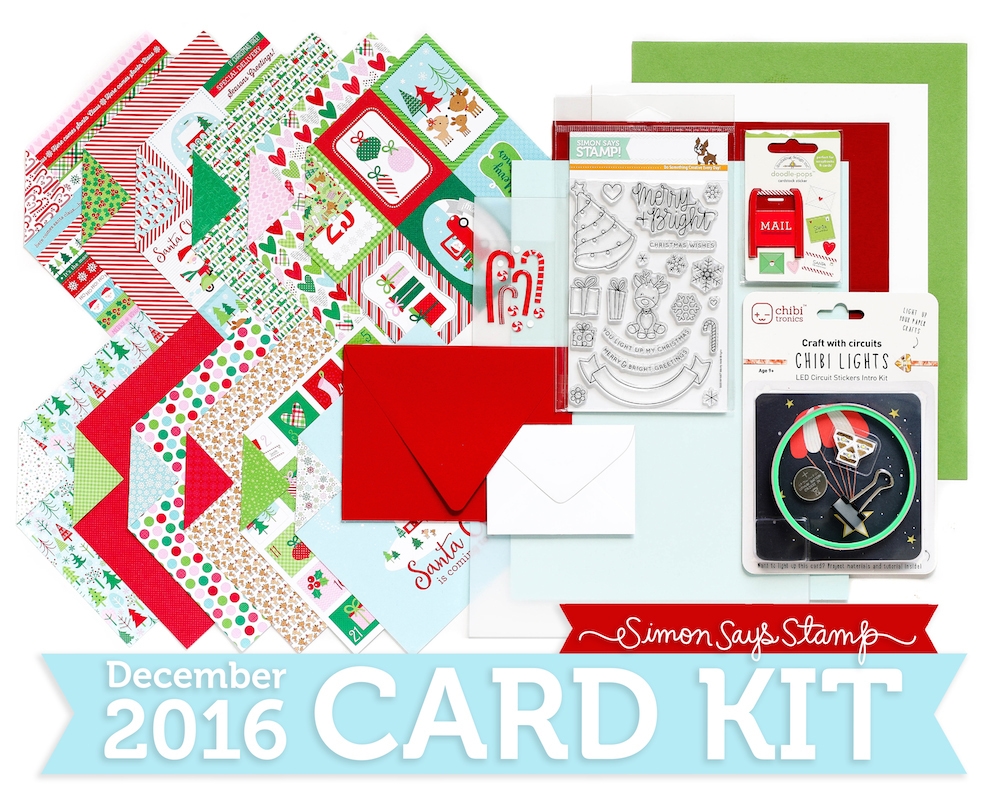 Check out HERE the contents and notice the patterned papers, the adorable stamp set and the chibitronics set for adding light in your cards.  The color combo is my favorite as I like to use traditional colors on my Christmas cards. I know it is going to sell out super quickly so I thought I should post a reminer on the day of the release!
I am going to share my 10 cards, making the most out of this kit later this month. So stay tuned for some inspiration along with a giveaway!
This week I am also featuring Waffle Flowers with 5 videos in five days. So stay tuned for a how-to card video later today!
Have a great and creative week.