A fun mixed media project today! I created a paper mosaic canvas using the new kit by Tim Holtz. So here it is!
"Tea time" is going to decorate my kitchen from today!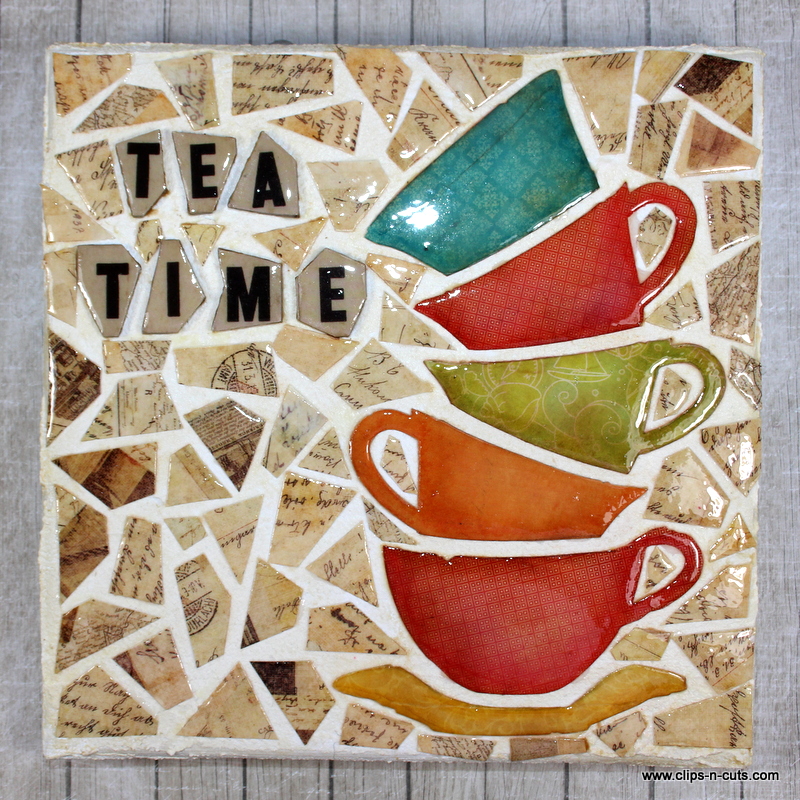 Can you see how all those little pieces look like real broken tiles?! Wish you could see the effect in real life! This paper mosaic canvas really looks like a real mosaic!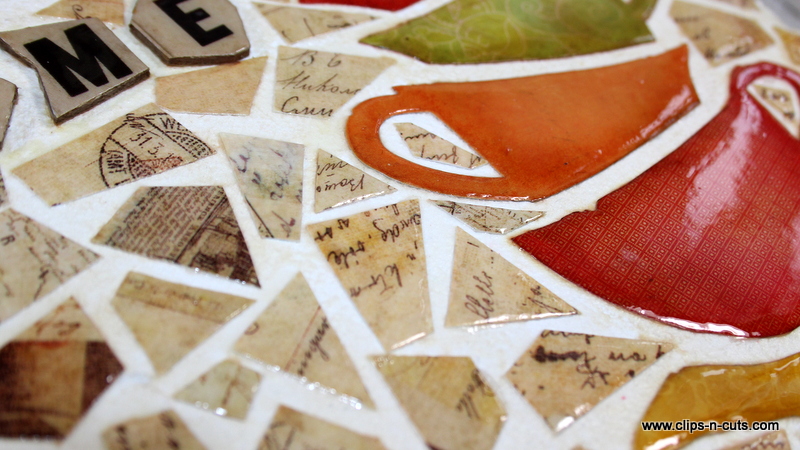 The technique is super easy although a little time consuming as you have to stick all those little tiles. But remember, you decide how small or big your tiles will be!
I also had a chance to use my new distress crayons in this project and I find them so soft and easy to smudge so they are my new favorites when it comes to shading.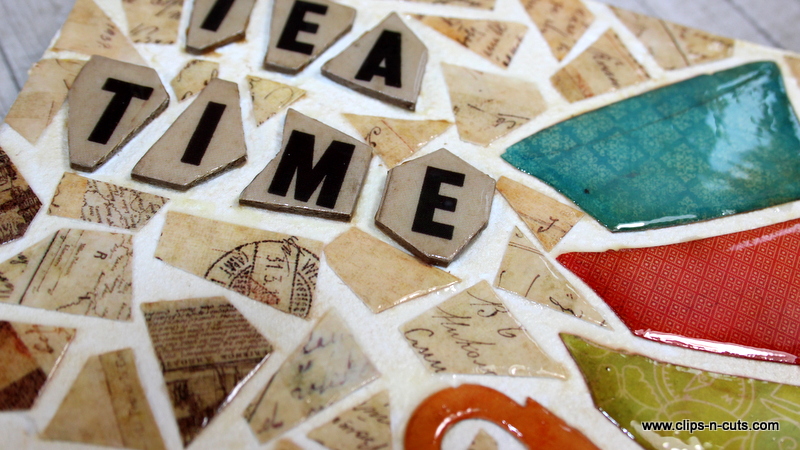 I have also used the vintage collage medium which transformed my canvas from bright to vintage looking just by brushing it on.
You can enjoy a step by step video below or at my YouTube channel
Supplies