This week I am back with a Valentine's Day card and a fun event! I will be posting a video each day until Friday featuring Penny Black stamps!
And each card will be designed so that it can be used for Valentine's day.
So here is the first card. This stamp is so beautiful that I just had to keep it clean and simple.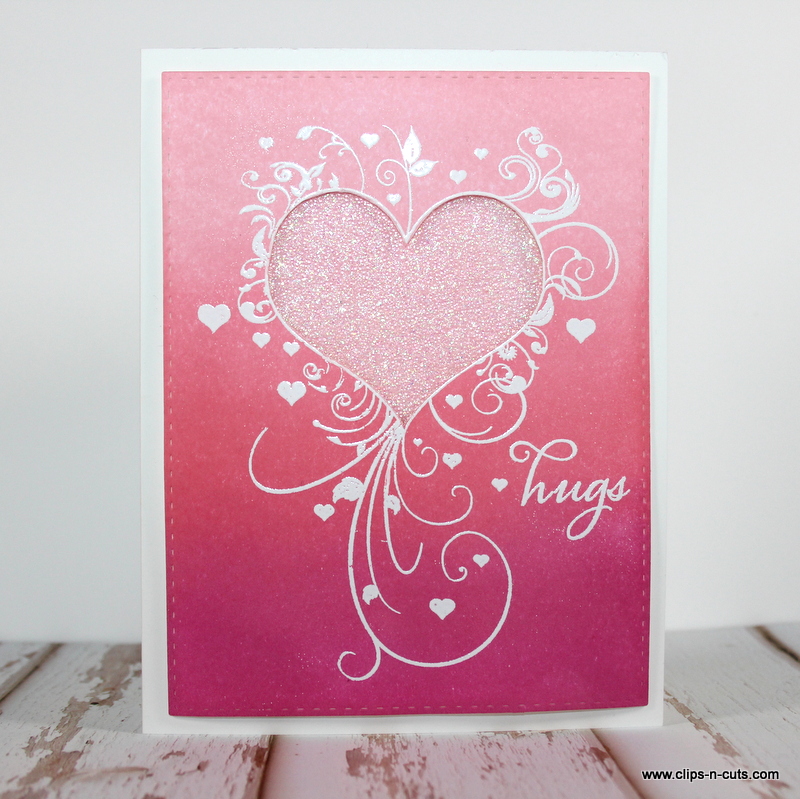 Is is an easy card to make but I just love the ombre background effect and the sparkling heart!
For the heart I used "glass beads" that give a beautiful texture and lots of sparkle!
You can enjoy a how-to video below or at my YouTube channel
Valentine's Day Card Supplies:
Giveaway:
"Like" the Penny Black Facebook page and leave a comment that Vicky sent you for a chance to win a $25 shopping spree to the Penny Black online store.