After popular demand, today I am sharing a flip through on two of my finished art journals. Most of the projects in the video are already published on my YouTube channel in a step by step process but it is always nice to see them all together in one place!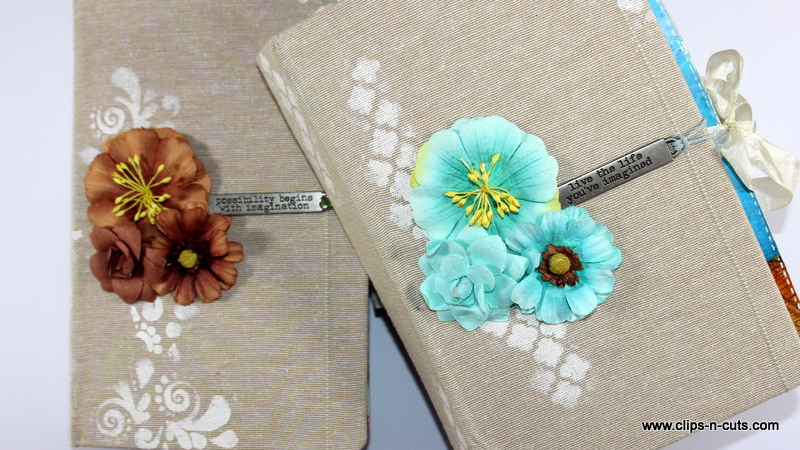 I like to decorate the covers of my art journals after I finish working on them, so I can keep them nice and clean. If I decorated them at the beginning they would end up a total mess! As I explain in the video in more detail, I like to keep the covers as simple as possible, without too many embellishments and things sticking out. The reason is simply because they travel with me when I teach workshops and they would make my life difficult when packing.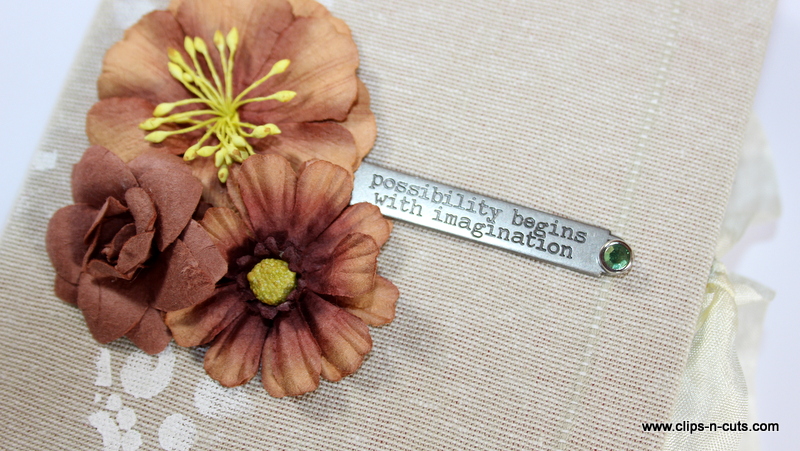 All I do to the covers is cover them with neutral colored fabric, add a few Prima flowers and a metal tag. Oh! and some stenciling ! Also I like them to look alike, they do compliment each other this way when I display them on my craft room.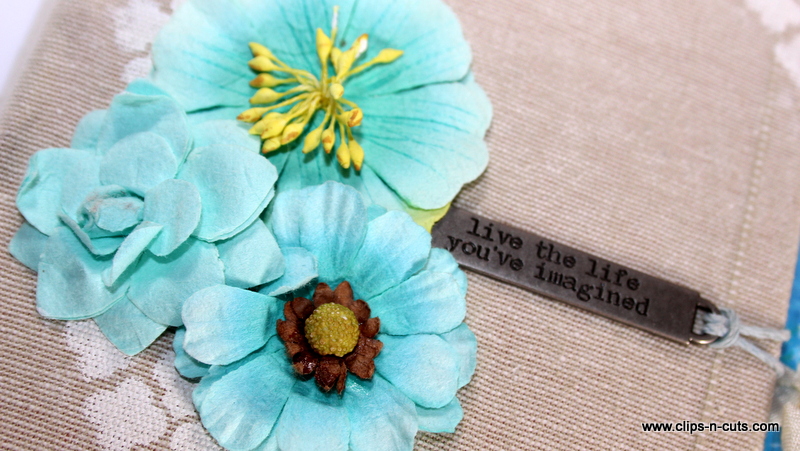 In the video I am also sharing my way of cutting the spine and replacing it with a wider one, so my journal that is thick and bulky can finally breath!
Go ahead and watch the video below for a flip through, the how-to on the spine extension and a step by step tutorial on how I decorate them.
You can enjoy the video below or at my YouTube channel

Supplies

Thank you all for joining me today!