Hello! Time for another art journal layout and today's theme is travel.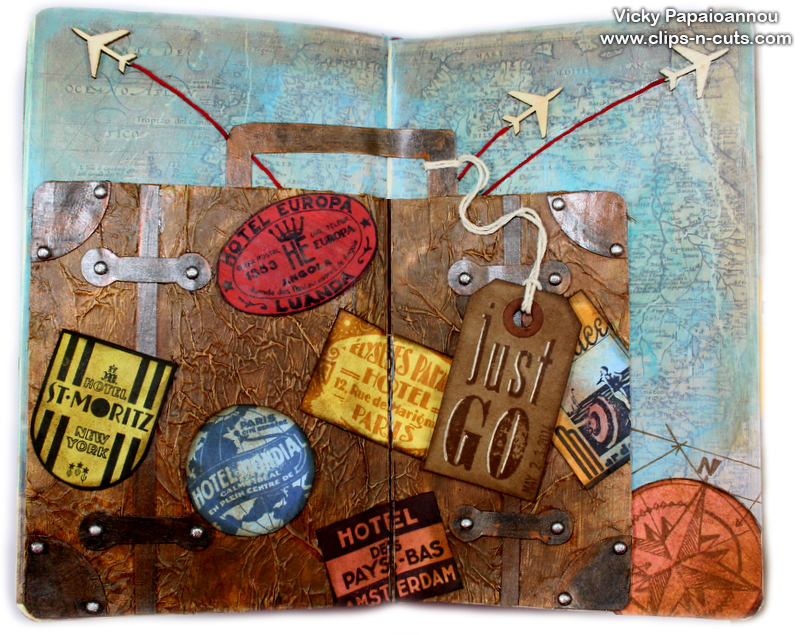 I had so much fun creating that suitcase and I am sharing my go-to technique to create that leather look.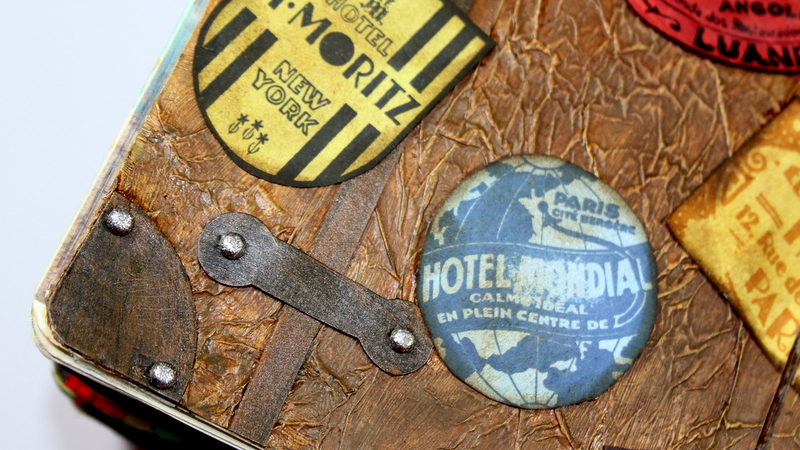 I have also created all the suitcase accents, such as the straps, the corner reinforcements and the travel stickers. One of my favorite elements on this project are the red airplane trails. I think small details like that, add so much in the whole picture!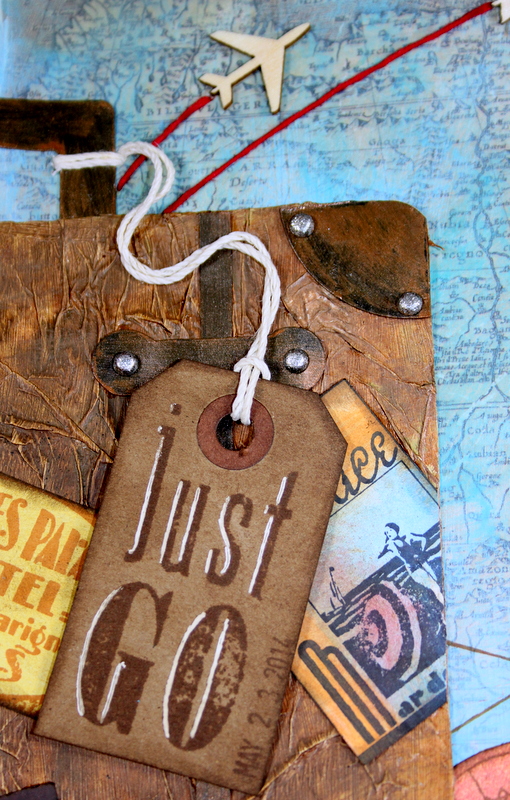 You can enjoy the video below or at my YouTube channel. In the beginning of the video I am also sharing a quick flip though my art journal since everyone is asking for it.
Supplies:

(click on images for more details)
Thank you all for joining me today! I will be back during the week with more how-to videos and a giveaway. So stay tuned!
Happy Sunday!