Today I have the pleasure to participate to a SURPRISE BLOG HOP!!!

HAPPY BIRTHDAY Kelly Marie!
I hope your birthday is as special as you are and may all your wishes come true!
Kelly Marie is Ms Lawn Fawn and she is such a sweet, generous and happy girl!
I had the pleasure to meet Kelly Marie and we even had a lovely dinner. I love every stamp, die and paper collection they release. So here is a card for you Kelly Marie!!!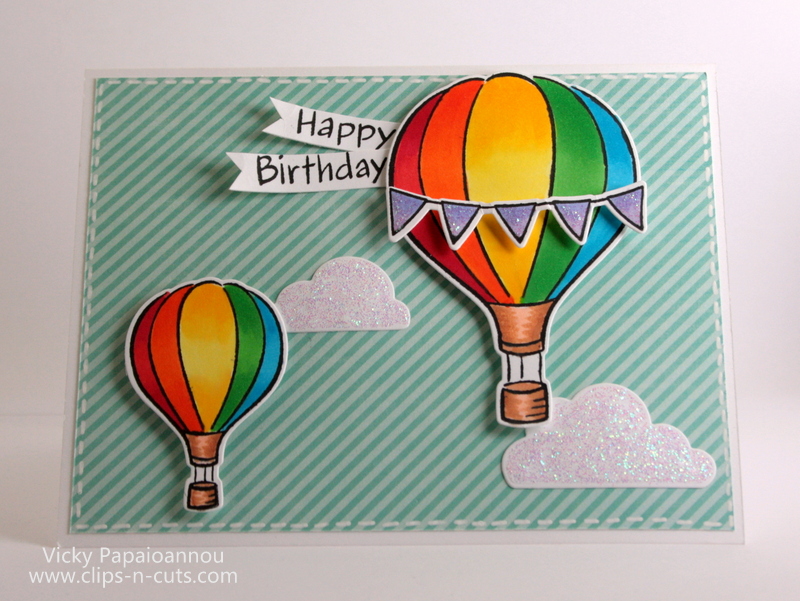 and here is a photo from last summer when I visited summer CHA 2012 in Chicago
Fun times!!
Kelly Marie, me in the middle, and Aris my DH (aka Mr Inlinkz) on the right
xoxo Kelly Marie, miss you!
You should have arrived here from Elise Constable's blog.
The next stop on this AMAZING blog hop is one of my blog friends, the super talented Lenny Sacreas!
If you happen to get lost along the way or hit a dead link just visit Tiffany's blog. She has a full list of all the participants and she is also the first stop on this hop.