Today I am sharing one of my favorite cards I have ever made. I love it cause it's creative, it's for Christmas (my favorite theme), it's cute and it's a "comic page"! Hope you'll like it too 🙂
Once upon a time…
there was a lonely tree …and a cute little girl. Her name was Mimi.
Mimi found the lonely tree and took it with her.
She decorated the tree in her yard and they both had the happiest Christmas ever!
Click on the images below for close-ups:
You can enjoy the video here on on YouTube. Don't forget to scroll down for the list of supplies and to enter your name in the giveaway if you haven't already!
Supplies:

Giveaway:
Three stamps for three lucky winners!!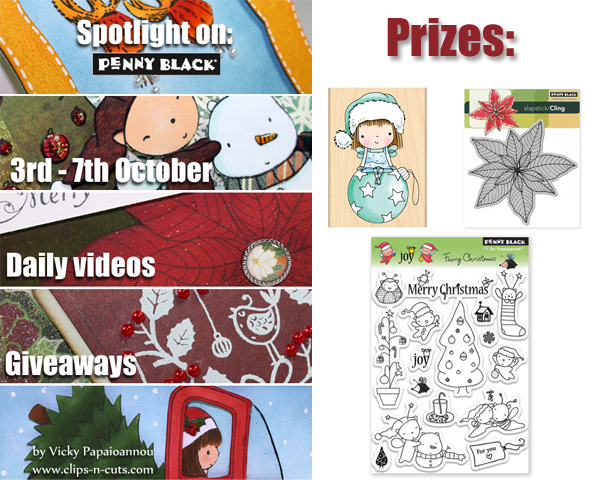 Here is what you need to do for a chance to win:
1. Let others know about it. Use the image above and link back here (use your blog or tweeter or facebook).
2. If you aren't already, become my follower using "Google friends connect" or subscribe by email on the sidebar.

3. Enter your name using Inlinkz just below. One entry per person please.
Submissions are open through out the week and the 3 winners will be announced on Monday 10th of October.